Welcome to Natural Kitchens!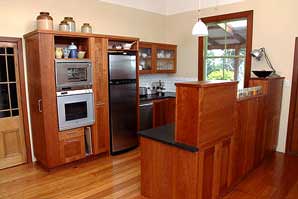 We have been operating since 1992. We specialise in making kitchens from natural materials. This means that they look good, feel good, last longer, and are made in harmony with the environment.
As we are also furniture makers, we see our kitchens more as kitchen furniture, than as kitchens.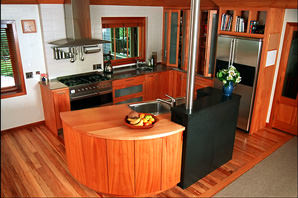 A well-crafted piece of furniture improves with time, the surface patina becomes richer, and the slight dents and marks give it character. As opposed to plastic products which don't age well – they get tatty as they get older.